When The RTA Property Tax Passes, It Will Be Imposed On All Four Counties - Even Those Which Reject It

The 20 year Regional Transit Authority, 1.2 mil property tax plan is on the ballot in four Southeastern Michigan counties, on November 8th. The public doesn't seem to realize that this property tax will be imposed on all four counties, even if one or more of the counties reject it. A big change from past millage requests specifically designed to shove this tax down anti tax Macomb County's throat. Michigan's tax-and-spend establishment really wants this tax to pass.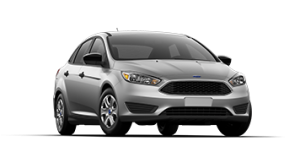 The RTA master plan is $ 1.22 billion in new fare revenue, $ 3.1 to $ 3.3 billion in new property taxes, and $ 1.7 billion in new Federal & State subsidies. A grand total of $ 6 billion, more or less. Let's say that the relatively modest increase in vehicle revenue miles provided by the RTA master plan – 32% – doubles their ridership. That $ 6 billion cost, divided by 78,327 new passengers, equals $ 76,602 per passenger over the 20 year period. You could buy every one of those 78,327 new riders a new car and pay for their fuel and insurance as well.  Instead, RTA will treat them to the urban mass transit experience.
Urban buses and other mass transit vehicles have a special ambiance with their diverse ridership and high level of maintenance. This experience is enhanced by the faint aroma of pepper spray, plus the full array of odors you would encounter in a hospital emergency room during an overwhelming disaster – except for disinfectant.  Bus scheduling allows those too poor to visit a casino the opportunity to gamble daily on punctuality at their workplaces.
Why riders are unwilling to pay 20% of the cost of mass transit, and why mass transit funding has to be extracted from taxpayers using the threat of foreclosure.  On top of this, mass transit advocates have to raid road funding and vehicle registration fees to deliver their 'service'.  No free market economics here, despite strong support from the Chamber of Commerce types.
You Betcha!

(

8

)
Nuh Uh.

(

0

)