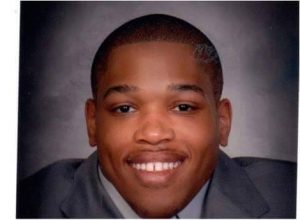 My name is Kenneth Lloyd, and I am running to be the next Outreach Vice Chair for the Michigan Republican Party. This is my story.
I was born in 1990 with the condition known as cerebral palsy. It affects the central nervous system and makes it very difficult to control the movement of my muscles, which is why I use a wheelchair. Thankfully, I am in stable condition and the disability has not impacted my cognitive skills. I have never let my physical limitations stop me from working to achieve my goals in life.
In 2009, I graduated from Osborn High School as the Valedictorian of my class. In the fall of that same year, I began my undergraduate collegiate education at Wayne State University. In the spring of 2013, I graduated magna cum laude with a Bachelor's of Arts degree in political science from Wayne State University. In the fall of 2015, I began working on my Master's degree in political science at Wayne State University. Politics is a great passion of mine.
One of the reasons as to why I am seeking this degree is because I want to teach political science at the collegiate level, to try to help offset the negative effects that left-wing indoctrination is having on the political thinking of college students. I understand the history of the Founding Fathers, and why they are so important. I want to keep that legacy alive and bestow it to the next generation. My own perseverance, aided by rapidly-developing technology, will allow me to make my dreams a reality.
You Betcha!

(

25

)
Nuh Uh.

(

4

)